Many young people are interested in computer animation and game design. And for the past few decades, universities have been scrambling to meet this demand. There are now more ways for students to study these fields than ever before. Even better, the career possibilities for graduates is on the rise.
Employment for multimedia artists and animators, a group that include game designers and computer animators, is projected to grow 4% by 2028, and the field carries a relatively high median salary of $72,520. [1]
These careers allow you to work in a fun and dynamic industry. Creating computer animation and video games merges your creative side with technical know-how, making it deeply fulfilling for those who pursue a career in the field.
To help you navigate the many degree programs available, we've assembled a list of the top five in North America.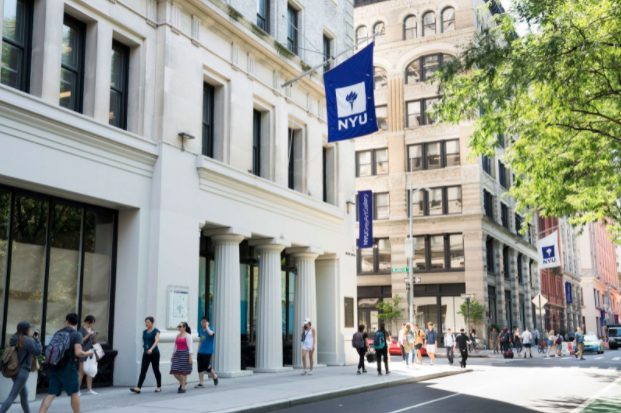 Courtesy NYU
Something that sets New York University's (NYU) Game Center MFA apart is its location at the legendary Tisch School of the Arts. That means plenty of new and exciting art to explore right on campus. Plus, students are encouraged to broaden their academic horizons and check out all the departments at NYU.
The Game Center MFA covers many areas, from the design and production side to the critical study and history of games. NYU is unique in the great deal of freedom students have in creating their own course of study.
When the two year degree is completed, NYU students will find it a lot easier to enter their professional lives. Career skill development and industry workshops are a core aspect of the degree. And their Game Center Incubator helps selected graduating student projects get the resources they need to become finished projects.
Tuition and fees for all graduate students at the Tisch School of the Arts currently run to about $65,926 a year.
www.nyu.edu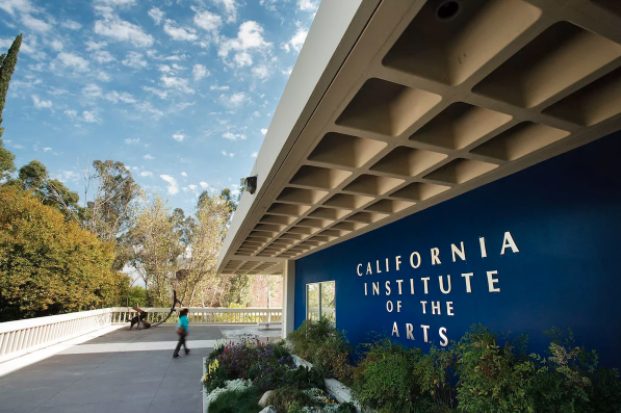 Courtesy CalArts
The California Institute of the Arts (CalArts) is one of the most respected art schools in the country, and animator alumni have gone on to make a major impact on American animation. Its Santa Clarita campus has a staggering diversity of arts education, meaning lots of variety in electives.
Their Experimental Animation MFA and Art and Technology MFA are great ways to learn your craft while also getting a look across the contemporary art space. These programs teach you the tools of the trade, but they also encourage experimentation and collaboration. There's a reason it is the epicenter of animation education in North America.
CalArts graduates have gone on to work at major animation studios like Weta Digital, Dreamworks, Industrial Light and Magic, Disney, Pixar and Nickelodeon. And with so many fields of art being studied there, the connections you can make with fellow artists are second to none.
Tuition and fees currently stand around $42,936 per academic year.
www.calarts.edu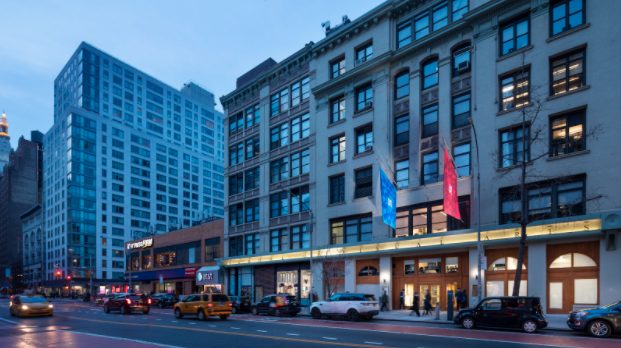 Courtesy SVA
The School of Visual Arts' (SVA) in NYC has a top-tier MFA in Computer Arts. Their facilities and faculty are geared toward a multidisciplinary approach, giving students a well rounded education not only in computer animation but all kinds of digitally assisted filmmaking techniques. And since it was the first MFA in the United States to focus on computer art, it has a wealth of institutional knowledge and network of alumni to draw from.
The MFA in Computer Arts uses working professionals as faculty, giving students direct insight into their profession long before they graduate, with an emphasis on computer animation for film.
This two year program has produced graduates who work in some of the most prestigious computer animation companies, like Disney, Pixar and DreamWorks, among others. But they've also gone on to careers in fine art, landing in exhibitions at top level museums and galleries like the Guggenheim, MoMA, and many others.
Tuition and fees for graduate students currency run around $53,800 per year.
www.sva.edu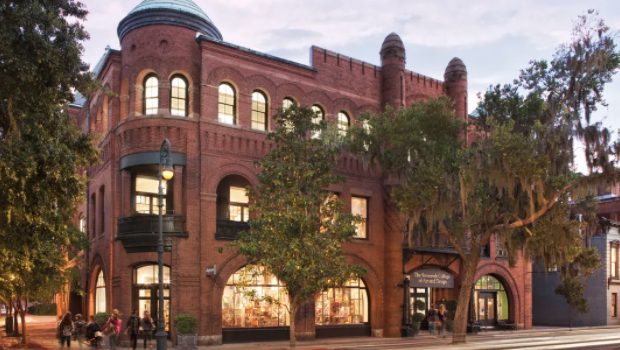 Courtesy SCAD
The Savannah College of Art and Design (SCAD) has an amazing MFA in interactive design and game development at their Savannah, Georgia location. But unlike other programs, this graduate degree can be earned entirely online. That makes it the only option on this list for those who do not have the resources or ability to move on campus.
Their game development concentration brings you through the entire process of game creation. On campus, students also have access to state-of-the-art technology, and elearning students will still have access to the amazing faculty and in-depth curriculum.
Graduates from SCAD have gone on to careers at major companies like Electronic Arts, Microsoft, Adobe, Apple, and others. The program has also won multiple gaming competitions, like the Intel University Games Showcase and the E3 College Game Competition. Those accomplishments speak to the strength of the program and the quality of students that pass through the school's doors.
Tuition and base fees for a full year runs $39,240.
www.scad.edu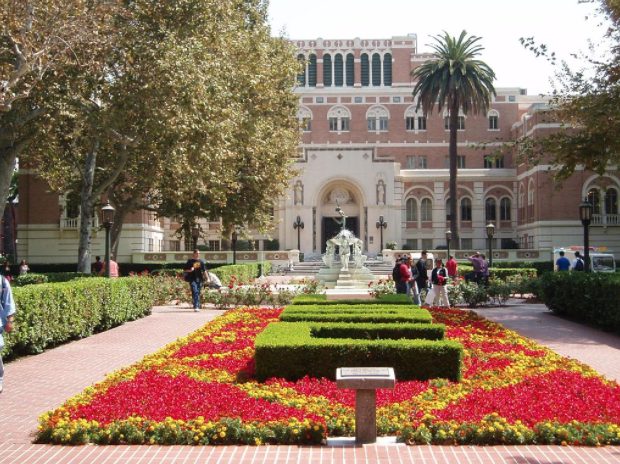 While the other schools on this list typically have one master's degree program for computer animation or video game design, the Los Angeles-based University of Southern California (USC) has several.
For computer animators, USC offers an MFA in Animation. Because you are in LA, the ability to network and connect with Hollywood before you even graduate means major professional opportunities.
Their MS in Computer Science with Specialization in Game Development emphasizes the technical and engineering-oriented component of making video games. On the other side, their MFA in Interactive Media pulls more from the creative and artistic areas of development, making use of USC's School of Cinematic Arts. And the best part? Students in either track will still work together on projects in a department that Princeton Review has ranked #1 in Game Design every year since the ranking began in 2009.
Tuition and fees for the Interactive Media MFA runs about $44,903 a year, while the MS in Computer Science with Specialization in Game Development comes in around $36,189 a year.
www.usc.edu
Computer animation and video game design are fields that require up-to-date technical knowhow. That's why the master's program you choose is so important, because you need experience in the tools that will still be relevant once you graduate. You'll also be entering a creative field, which means professional development and gaining connections is vital to success later on. These top five schools all give you access to the technology you need and the contacts to launch a successful career.